Sweet summer is officially upon us. A time for barbecues, cold drinks, and long sun-kissed days. While some people will jet set to a tropical locale, others vacation with a good old-fashioned road trip. Road trips are the ultimate summer adventure and you never know what's waiting for you around the bend. Whether you're taking a trip up the PCH or driving south to the Carolinas, we've got you covered with the ultimate list of road trip accessories.
Portable Speaker
Some of the best memories of summer are triggered by what's on the radio, so it's essential to keep the tunes going throughout your entire trip – both in and out of the car.  The Nixon Blaster Wireless Speaker is the ultimate road trip accessory with a battery life of up to 10+ hours on a single charge. Best of all, it can go with you from the sand to the surf without missing a beat.
Sunscreen
Nothing ruins a vacation faster than a serious sunburn so it's important to lotion up even if you're just sitting in the backseat all day. While glass filters out UVB rays, you're still at risk for UVA rays through the window. While tinted windows give you more protection, it's best to be safe no matter what. Coola Suncare has a great 4-piece travel set filled with organic sunscreen, after-sun lotion, and lip SPF. It even comes in a cute clutch that you can use for your beach essentials.
Stylish Shades
While tech accessories dominate the modern road trip, sunglasses are the must-have accessory that will never go out of style. Pack a few pairs to make sure you have one for every occasion, from the impromptu beach party to the chic Sunday brunch. There's a style for every personality, so you're to find your own stylish pair of sunglasses that reflect your own personal style.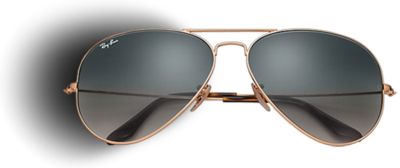 Reading Material
While the road tripping gives you plenty of time to catch up on the latest gossip with your friends, there's going to come a time when you need some "me" time, and what better way than to curl up with a good book? If you're not a fan of the good 'ol paperback, bring the Kindle Fire HD along for the ride.  With the Kindle Fire, you can enjoy millions of books, games, songs and even TV shows. It's also wi-fi enabled so you can post a social media update from the road at the next rest stop.
USB Car Charger
Get a group of people together in the car for an extended period of time and someone is bound to need a charge – whether for their phone, tablet, or GPS. It's important to bring along a USB charger so you don't catch yourself stranded and without battery power. The  Scosche reVOLT dual USBC242M is the ideal road trip charging station with its dual ports, so you'll avoid a duel between passengers.
Emergency Kit
Everyone sets out on vacation with the best of intentions, but you never know when an emergency will strike. It's important to pack a bag of safety essentials to take care of you and your car in the event of the unexpected. Some items to add include jumper cables, first aid kit, tire gauge, flashlight, bottled water, and even some reserve snacks like protein bars. Chances are that you won't have to break out the emergency kit, but if you do, you'll be glad you packed it.
Planning a road trip this summer? Tell us what's on your must-pack list!